New Patients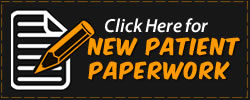 As chiropractors in Louisville we want to help you get back on the road to better health. You can count on us to provide you with the highest level of service in a friendly and caring environment. Our doctors are experienced and continue to keep up-to-date on changes and advancements in the chiropractic field.


Your First Visit
Your first visit to Wolter Chiropractic & Wellness will give you an opportunity to find out if chiropractic care can help you. You will be given new patient paperwork to complete. This paperwork is available on or website to complete before you come to your first visit.
Dr. Wolter will do a thorough case history and examination to make sure that your condition can be helped through the natural healing of chiropractic adjustments. As a doctor of chiropractic medicine, both doctors believe in natural healing. As such, they also use methods of rehabilitation, therapy, and nutrition in the clinic.
Your Chiropractic & Wellness Consultation
On your initial visit Dr. Wolter will provide a no-charge Chiropractic and Wellness consultation. This visit will be approximately 1 hour and will allow you to meet the doctor and the staff with no commitments attached.
If the doctor feels that you could benefit from chiropractic care he will do a complete health history, examination and x-rays (if needed). This will include a computerized evaluation of your health and stress with our advanced technology; the CLA subluxation station.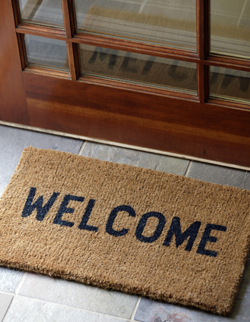 Your Second Visit : Our Findings
The doctor will review your findings in great detail and on the following day present to you your schedule of care and what he found. The doctor will begin your adjustments on that day and any therapy treatments that your condition would necessitate. This visit should not take any more than 30 minutes.
A Typical Chiropractic Visit
Your typical visit at Wolter Chiropractic & Wellness will take between 5 and 15 minutes. We provide fast, safe and effective chiropractic care so you can get back to your life!
Want to Learn More?
When you're ready to take action, give us a call at Wolter Chiropractic & Wellness to arrange your first visit: (502) 493-2400.
CONTACT US
---
New Patients | (502) 493-2400