Dr. Kevin Wadle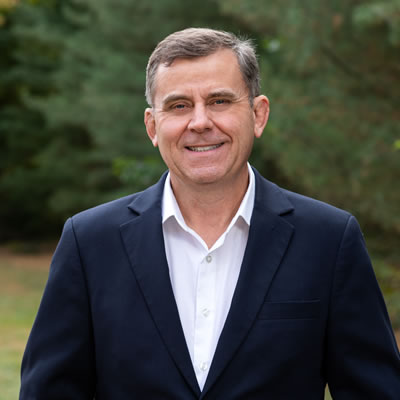 Dr. Kevin Wadle has a keen attachment to Chiropractic, growing up in Davenport, Iowa where the first adjustment was given. At an early age he aspired to become a Chiropractor and was part of a Boy Scout Explorer Post with a focus on Chiropractic.
"I remember as a child, the many visits to Palmer College of Chiropractic and becoming fascinated with Chiropractic Care."
Dr. Kevin Wadle has a degree in Chemistry and Business from the University of Northern Iowa and went on to complete his doctorate at Palmer College of Chiropractic. He moved to Kentucky over 20 years ago to open his own practice. His diverse professional experience includes: family chiropractic care, extremity adjusting, and sports and personal injuries.
Outside the Office
Dr. Kevin Wadle is a bicycle enthusiast. He received technical experience at the Olympic Training Center in Colorado. In 2007 he was chosen as a member of Team Livestrong and biked across the state of Iowa with Lance Armstrong, raising money and awareness for Cancer research and health education. He volunteers with Falls City Cycles sharing his technical knowledge by helping members of the community learn the skills to repair their own bicycles.
In his free time Dr. Kevin fosters children of incarcerated parents though Operation Open Arms, volunteers at his church, bikes, antiques, and spends time with his wife and daughter.
How can we help you with safe and natural chiropractic care? Give us a call so we can help you take your first step towards better health."
---
Chiropractor Louisville | (502) 493-2400